Suites floor plan
Discover our suites from a different point of view
The Westin Palace offers a unique 'wellness in travel' hotel experience allowing the guests to feel better when they leave than when they arrived thanks to its unique signature Brand features, its heritage of personalized service experience and its intimate and homely atmosphere. The Westin's 227 rooms and suites all feature the iconic Westin Heavenly Bed which guarantees you a great night's sleep! To feel renovated anytime of the day we also offer the in-room spa service.
Junior Suite
Our Junior Suites are perfect for business or leisure travelers who require a high level of comfort combined with a restful residential ambience. Suites offer a spacious comfortable sitting area with its large desk, cocktail table, armchair and sofa. Guests will appreciate the amenities of the room, all designed to make you feel like home, richly furbished with boiserie.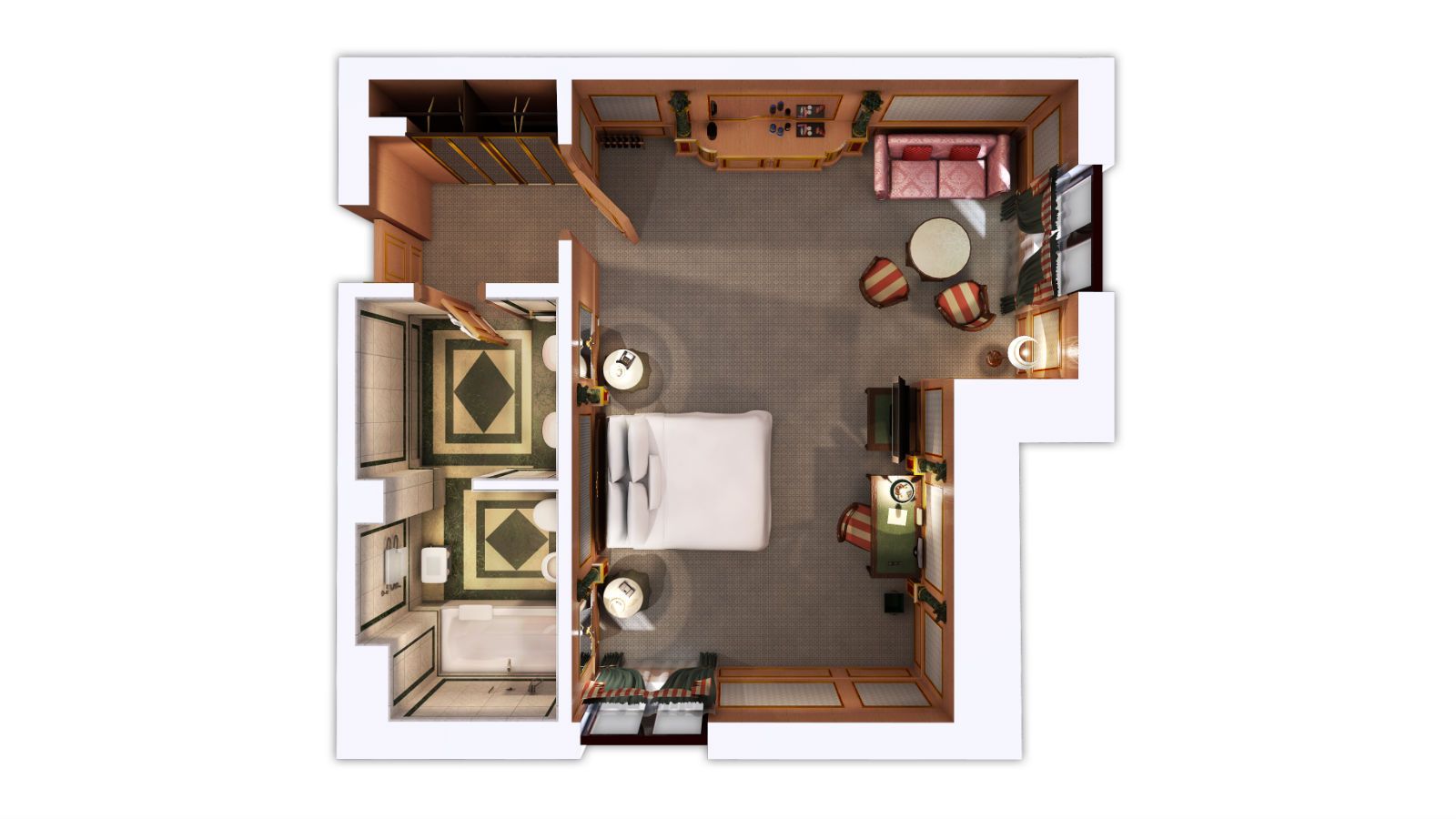 Executive Suite
7 spacious Executive Suites furnished with a private steam bath and a breathtaking view of the Duomo, Milan's Cathedral. The Executive Suite is a corner room and has dual exposure windows on two walls and a corner area with sofa and coffee table where you can peacefully relax during your stay.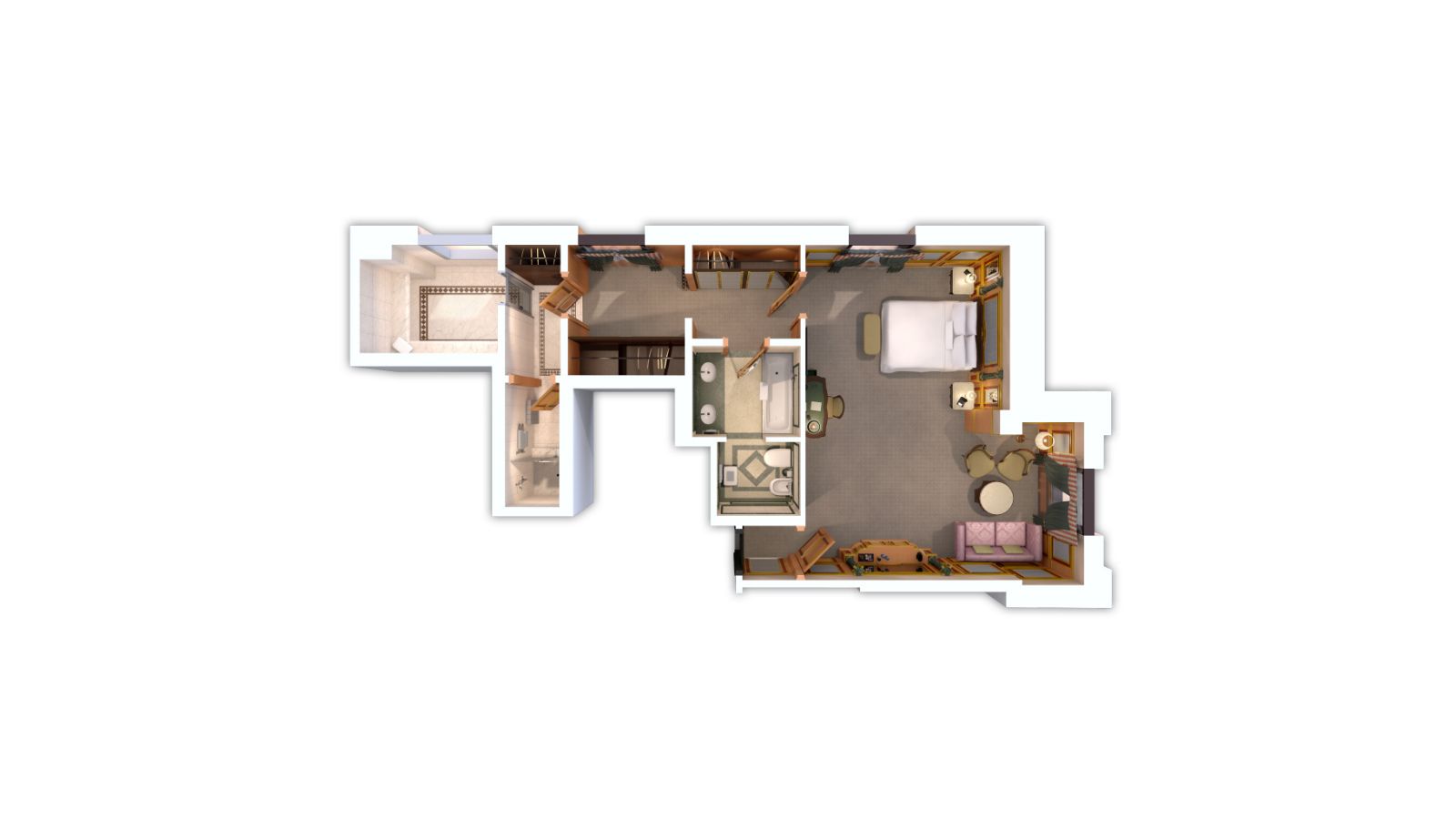 Deluxe Suite
The Westin Palace, Milan features 3 elegant and luxurious Deluxe Suites. These suites have a sumptuous and large corner bedroom, with a separate living room, a dining table and a separate entrance. Dual exposure windows on 2 walls and soft and delicate décor in warm tones to make you feel in a comfortable atmosphere.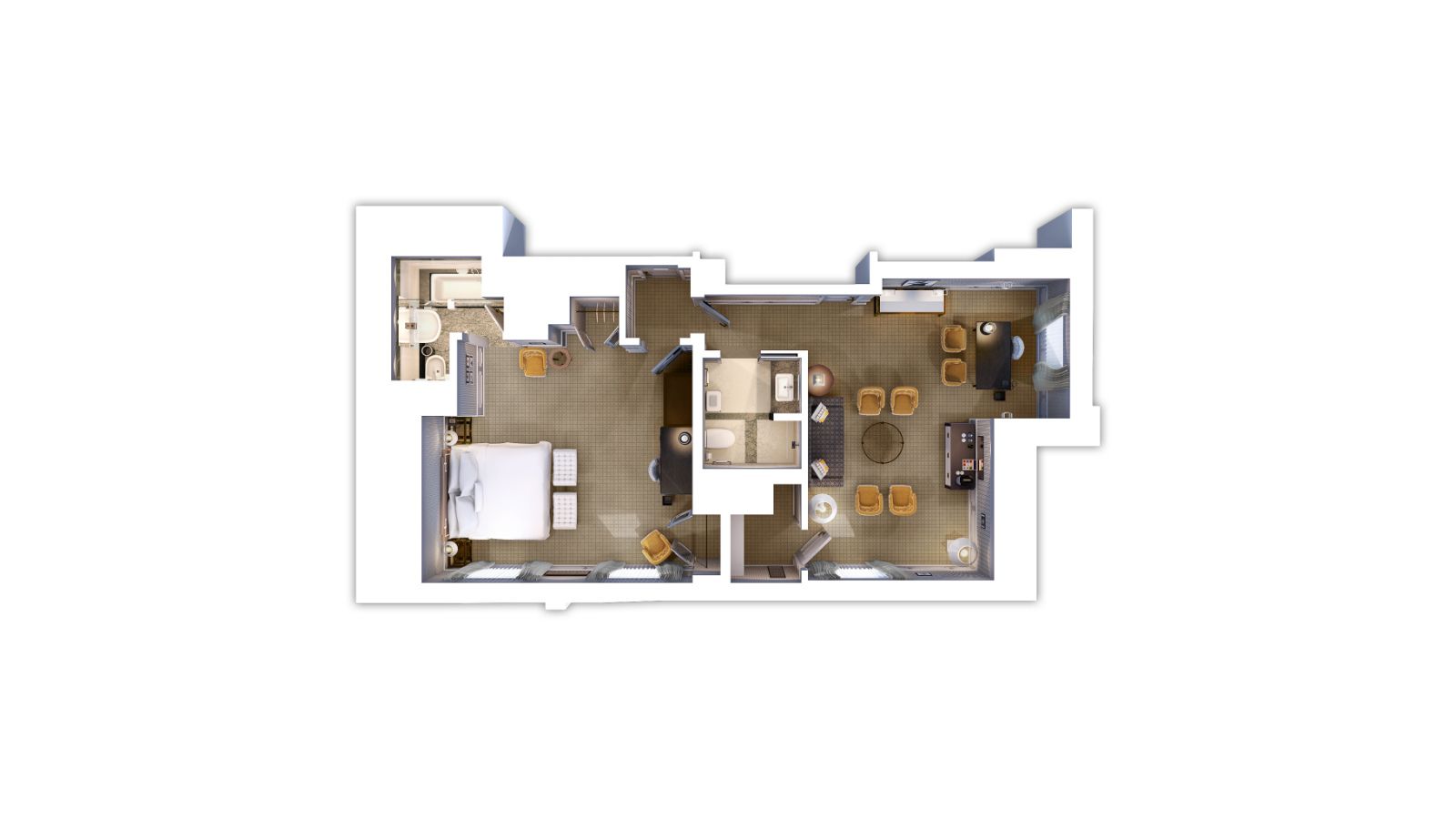 Diplomatic Suite
A unique Diplomatic Suite with the maximum comfort that will exceed your expectations. A suite with a private living room of 50sqm equipped with a 55" TV and a private steam bath with a wonderful view are some of the amenities that you will find in our Diplomatic Suite. To feel renewed during your stay enjoy acomplimentary and exclusive massage from our WestinWorkout®spa team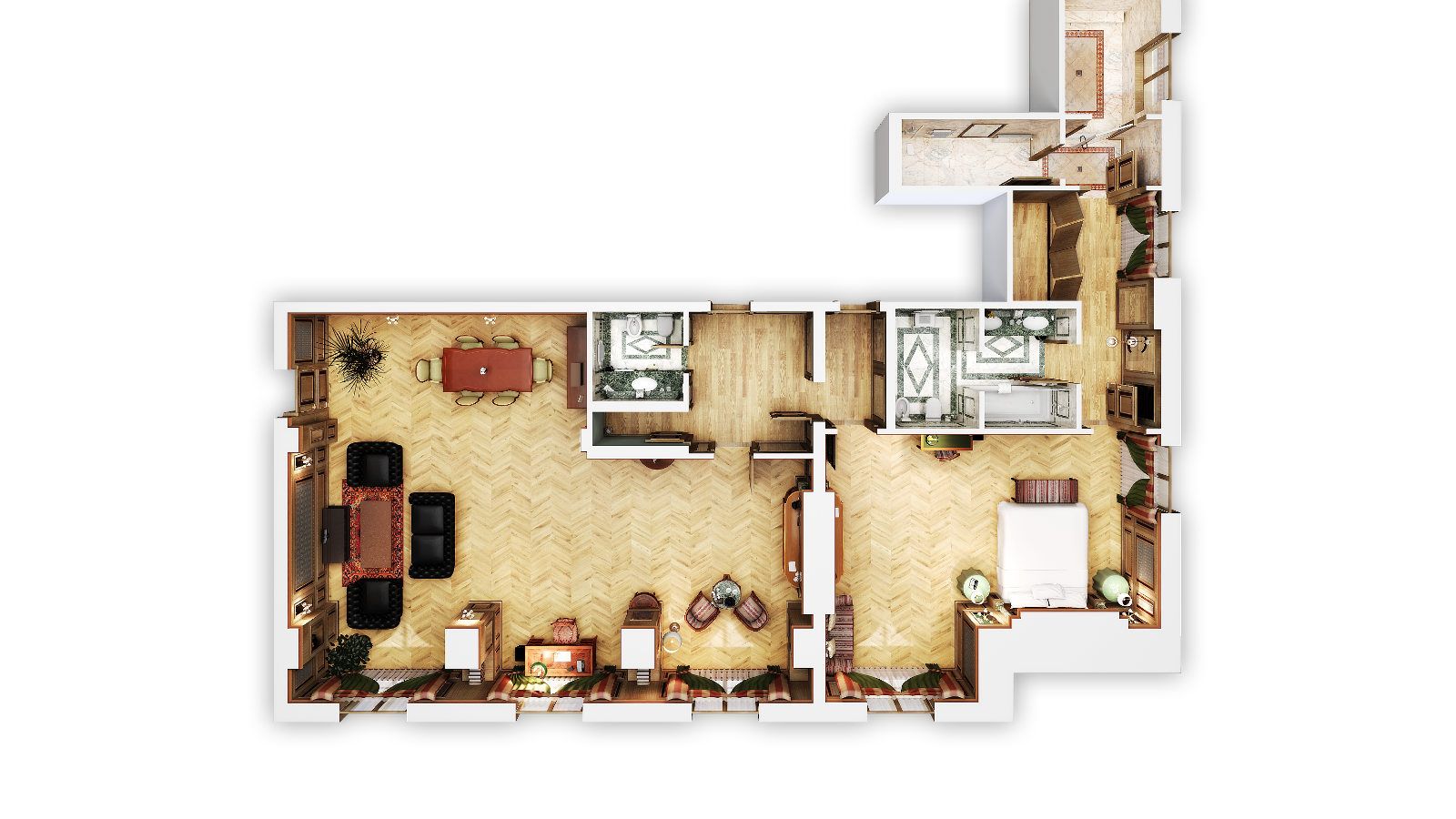 Presidential Suite
A unique Presidential Suite up to 550sqm in a spilt-level corner space running from the 8th to the 9th floor, endowed with a private steam bath and an exclusive wine cellar. The suite has a magnificent private terrace from which guest can enjoy a wonderful view of Milan and its Duomo Cathedral while having a complimentary aperitif at sunset.